---
Weather Warnings First®!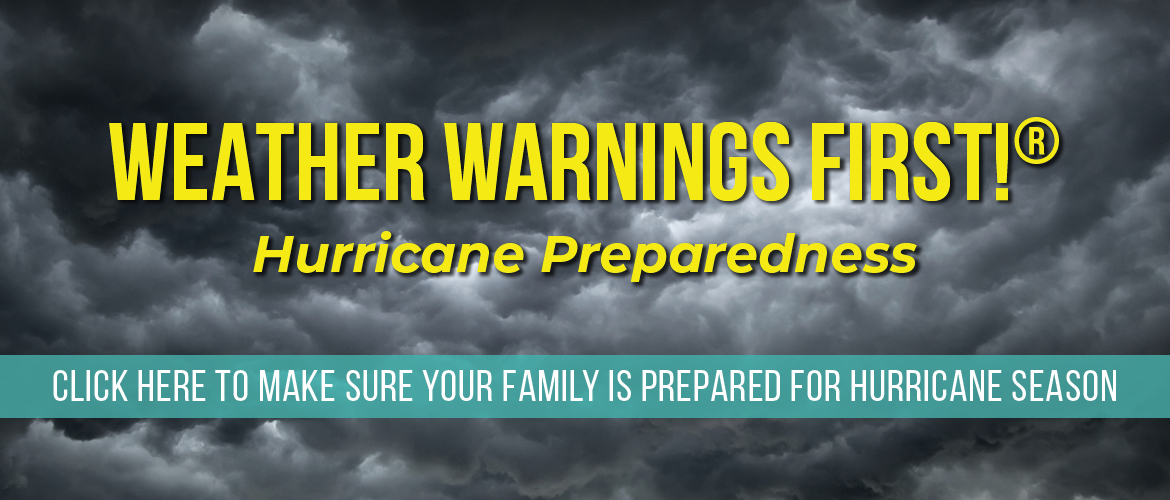 Is your family ready for hurricane season?
Hello hurricane season! You can always count on your Z for Weather Warnings First to help you keep your family safe, so keep your radio on Z88.3 whenever  severe weather threatens Central Florida. We'll ride out the storm before, during and after…together.
Don't wait to put your hurricane kit together until there is already a named storm headed our way. Stores are crowded and shelves are empty. Now is the time to prepare for the storm…and it can be fun, too. Get the kids involved and have them help you plan your kit and put it together with you.
Hurricane Season

Develop a Family Disaster Plan

Discuss the type of hazards that could affect your family. Know your home's vulnerability to storm surge, flooding, and winds.
Locate a safe room or the safest areas in your home for each hurricame hazard. In certain circumstances the safest areas may not be your home but within your community.
Determine escape routes from your home and places to meet. These should be measured out in tens of miles rather than hundreds of miles.
Have an out-of-state friend as a family contact, so all your family members have a single point of contact.
Develop a PET Plan.
Post emergency telephone numbers by your phones and make sure your children know how and when to call 911.
Check your insurance coverage — flood damage is not usually covered by homeowners insurance.
Stock non-perishable emergency supplies and a Disaster Supply Kit (72 Hour Kit).
Use a NOAA Weather Radio. Remember to replace its battery every 6 months, as you do with your smoke detectors.
Take First Aid, CPR and disaster preparedness classes.

Develop a Pet Plan

Make sure that your pets are current on their vaccinations. Pet shelters may require proof of vaccines.
Have a current photograph.
Keep a collar with identification on your pet and have a leash on hand to control your pet.
Have a properly-sized pet carrier for each animal – carriers should be large enough for the animal to stand and turn around.
Plan your evacuation strategy and don't forget your pet! Specialized pet shelters, animal control shelters, veterinary clinics and friends and relatives out of harm's way are ALL potential refuges for your pet during a disaster.

Disaster Supply Kit
---